Barbecue Done Right
We are in the business of making your taste buds happy! Serving mouth-watering premium meat cuts to the residents of Littleton, Colorado, for over 10 years, Smokehouse Grill is the perfect addition to all your group events. Spice up your next get-together with our smokin' BBQ catering services!
Order food
Rocky Mountain Style Barbecue
Treat your guests to the tastiest rocky mountain-style BBQ in town! Whether you need catering services for a wedding, intimate family gathering, picnic, or corporate luncheon, Smokehouse Grill will be there with delicious smoked meats, sides, and desserts of your choice. Choose Smokehouse Grill for your next big event—we bring the flavor to every party!
It doesn't get better than hand-cut brisket smoked for 16 hours—available whole, sliced, and chopped. The smoky, juicy, and fragrant taste will have you coming back for more!
Our slow-smoked hand-pulled pork, along with our spicy barbecue sauce and coleslaw, is the perfect addition to every party.
A mouth-watering blend of beef and pork to turn the heat up. A mild version is available for those faint of heart.
A delicious mix of smoked chicken breasts, thighs, wings, and quarters is the secret to a memorable party and happy guests.
Fully smoked and sliced turkey breast served warm with bread and coleslaw equals food you can't miss out on!
Baby back ribs, spare ribs, country ribs, and savory riblets—we've got it all to make your barbecue party a smashing success.
Since 2000, Smokehouse Grill has been the reason for many happy and satisfied families, wedding guests, event planners, office workers, and more—we can't get enough of your joy! This dedication has continued even after Robert, our current boss, purchased Smokehouse Grill in 2006. Our team firmly believes in the power of great food in bringing families, friends, co-workers, and communities together. We aim to make your get-togethers, parties, weddings, and reunions a little more special and memorable in the only way we know how—rocky mountain-style barbecue!
So, if you are looking for BBQ caterers who can bring a little heart—and heat—to your parties and get-togethers, contact Smokehouse Grill!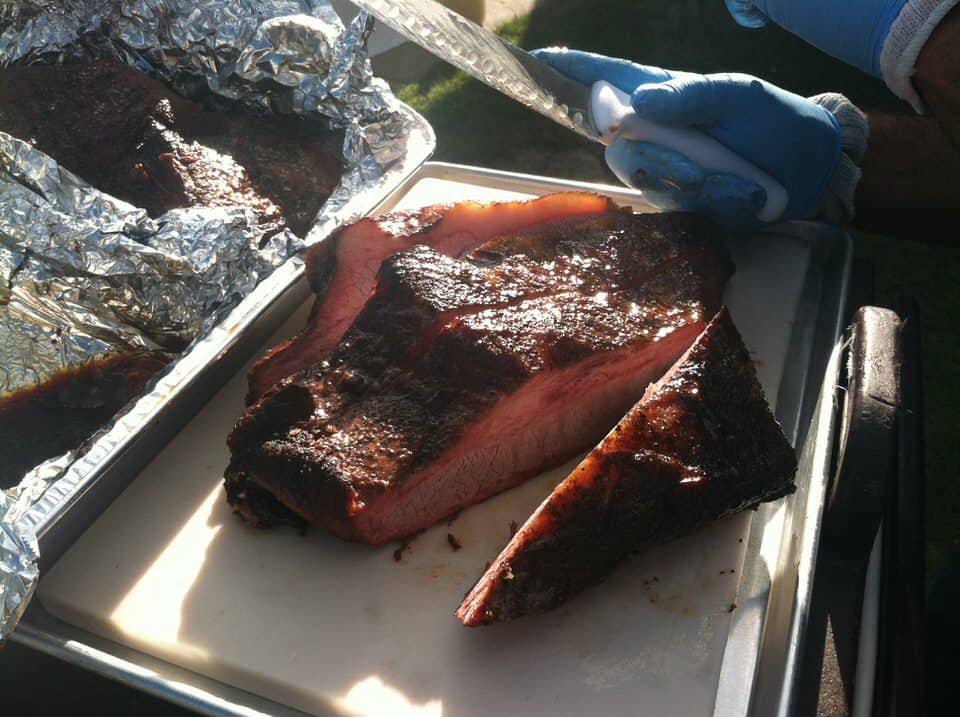 Saturday & Sunday
10:00 a.m – 3:00 p.m
P.O. Box 620278, Littleton, CO, 80162